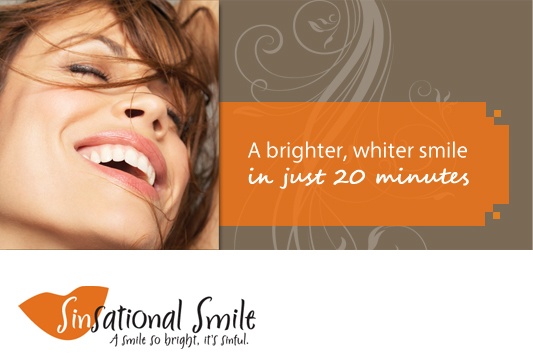 For a limited time, Tropical Smiles Dental is offering an in-office teeth whitening experience that will take years off your smile. Sinsational Smile™ offers a quick, safe and affordable way to whiten and brighten your appearance at your next hygiene visit.
This in-office procedure uses a patented silicone tray pre-filled with gentle, light-activated whitening gel that loosens and eradicates the toughest stains. The session takes just 20 minutes and results in natural, even whitening – without the hassle of making trays or weeks of wearing over-the-counter whitening strips.
The best part? For a limited time, we're offering Sinsational Smile™ treatment for just $99 when combined with your next cleaning! Call us at 808-329-1715 to make your appointment.
Purchase is non-refundable and must be used within 90 days of purchase.