The team at Tropical Smiles Dental knows that a community is stronger when it grows together and continually looks for ways that they can give back to their friends in our community. Participating in various health fairs, either through churches or other charitable organizations, is just one way our Kailua Kona dentist and her team look to provide happy smiles around their community. If you'd like to receive more information on the community outreach Dr. Melissa M. Nitta is engaged in, please call our office today at 808-329-1715.
Our Community
Dr. Nitta has a firm belief in giving back to our amazing community! During National Freedom Day, veterans and their family get free dental work done! We are also happy to work with Dental Lifeline, a company that refers the less fortunate to our office to receive quality dental care!
Support from the Daniel R. Sayre Memorial Foundation
We appreciate the support of our Kona community friends and colleagues and would like to thank Dr. Frank Sayre and Mrs. Laura Mallory-Sayre, RDH who received a very generous donation of over 60,000 level 3 surgical masks through their Foundation. They distributed these masks to first responders and healthcare providers on the Big Island.
Visit the Daniel R. Sayre Memorial Foundation website to learn what the Sayre's Foundation has done for the community in the past 22 years. They have given selflessly and generously to improve our first responder resources on the island. We are grateful for their support. Mahalo!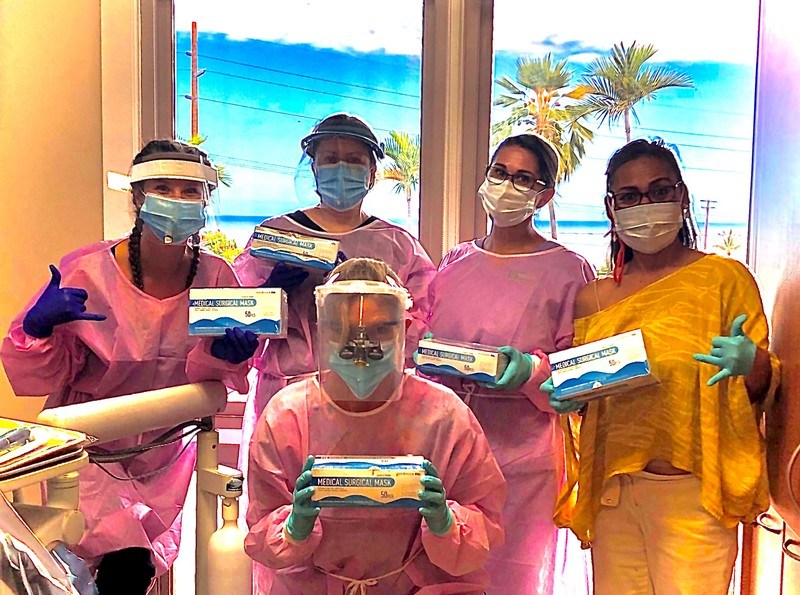 Freedom Day USA 2019
At Tropical Smiles Dental, we appreciate the service and the sacrifice of our veterans! To show our gratitude we provided free dental care to our veterans and their families on Freedom Day 2019.