Tropical Smiles Dental has an incredible team of individuals who all make it their goal to provide the best comprehensive dental care in Kailua Kona, Hawaii. They love to work together with Dr. Melissa M. Nitta to give every patient the healthy and happy smile they need to feel confident about themselves. To get an idea of our incredible staff, read some of their biographies below! Or even better, call our office today at 808-329-1715 to schedule an appointment with our dentist and her team!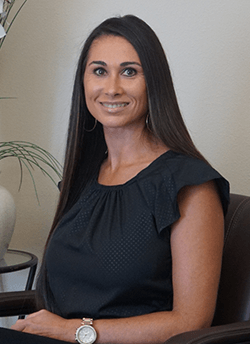 Sherry – RDA/Practice Manager
Sherry joined Dr. Nitta's team in 2010 and has been a dental assistant for over 21 years. Sherry is very dedicated to caring for you and making sure you receive the best, highest quality dentistry possible.
Sherry was born and raised here in Kona. She has four amazing kids and loves taking family vacations! In her spare time, she enjoys cooking, gardening, interior decorating, camping, and hanging out with family and friends watching football. Sherry is very active in her son's sports and volunteers as business manager and travel coordinator for his football team. Most importantly, she is a 12th man for the Seattle Seahawks!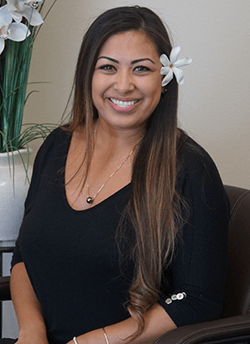 Charyl – Dental Assistant
Charyl studied business administration and technology in college, graduating in 2009. She also earned a phlebotomy certificate. Charyl has many years of experience in the dental industry and has been a member of our team since June 2018. Charyl looks forward to her time with us. She works hard to help everyone and is very knowledgeable. She strives to build relationships with patients and gain their trust. Charyl loves how welcoming our team is.
Charyl is a busy mom of three young boys. Her older two sons play baseball and paddle board. Her family loves going to the beach! In her spare time, Charyl enjoys fishing, searching for shells, paddle boarding, and being with her family. Hula dancing is her passion!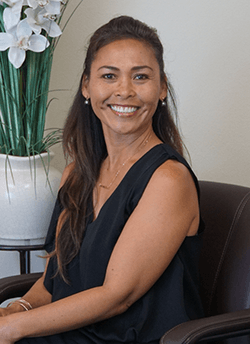 Diana – Hygiene Coordinator
Greeting you with a big smile aloha up front is our hygiene coordinator, Diana. Having been with our office for several years, Diana comes from years of service in the hospitality industry. Born on the Big Island and raised in Kona, Diana graduated from Konawaena High School and has a business administration degree from the University of Hawai'i at Mānoa. She has lived in New York and backpacked throughout Europe before returning to her native home in the islands. Diana enjoys the outdoors, cooking, and gardening, and her two children keep her busy! She will help you with scheduling your routine cleanings and periodontal maintenance therapy and ensuring a positive experience at Tropical Smiles Dental!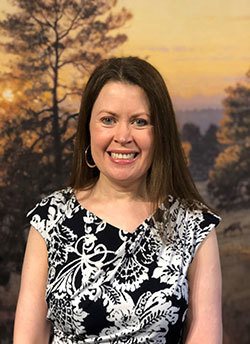 Sherry – Registered Dental Hygienist
Sherry was raised in a small rural town in Southern Missouri. She began her career in dentistry as a dental hygiene assistant in 2000. In 2004, she received her Bachelor of Science Degree in dental hygiene from the University of Missouri-Kansas City School of Dentistry. Sherry and her husband, Wayne, moved to the island of Maui in 2008. They have also lived in Colorado. In 2018, they moved to the Island of Hawaii. Sherry's husband is a boat captain and scuba instructor, so Hawaii is the perfect place for them. Sherry takes pride in being a thorough, but gentle, hygienist. Patient comfort is always her top priority. She enjoys getting to know her patients and building trusting relationships with them. When outside the office, Sherry enjoys cooking, exercising, watching sunsets, and hanging out with her husband and two fur babies, Stella Rose and Prince Pudgy.