Tropical Smiles Dental has an incredible team of individuals who all make it their goal to provide the best comprehensive dental care in Kailua Kona, Hawaii. They love to work together with Dr. Melissa M. Nitta to give every patient the healthy and happy smile they need to feel confident about themselves. To get an idea of our incredible staff, read some of their biographies below! Or even better, call our office today at 808-329-1715 to schedule an appointment with our dentist and her team!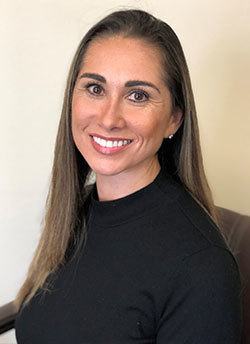 Sherry – RDA/Practice Manager
Sherry joined Dr. Nitta's team in 2010 and has been a dental assistant for over 21 years. Sherry is very dedicated to caring for you and making sure you receive the best, highest quality dentistry possible.
Sherry was born and raised here in Kona. She has four amazing kids and loves taking family vacations! In her spare time, she enjoys cooking, gardening, interior decorating, camping, and hanging out with family and friends watching football. Sherry is very active in her son's sports and volunteers as business manager and travel coordinator for his football team. Most importantly, she is a 12th man for the Seattle Seahawks!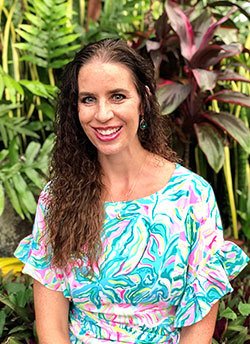 Angel – Registered Dental Hygienist
Angel is from a small rural town in northern Wyoming. She graduating from Northwest College in Powell, Wyoming, in 1996 with an Associate of Science degree, and from the University of South Dakota in Vermillion in 1999 with an Associate of Science degree in dental hygiene. She has 21 years of clinical practice experience as a dental hygienist. Angel is known for being a kind, thorough and gentle hygienist, and she enjoys getting to know her patients!
Angel just moved to Kailua-Kona from Wyoming with her husband Carl, and electrical contractor, and their two daughters, Gabrielle and Angelina. She enjoys the warm, inviting weather of Hawaii and the ocean! She loves to go running, weight lifting, anything active outdoors and going to the beach with her family. Angel is very excited to be here in Kona and to be a member of Dr. Nitta's amazing team!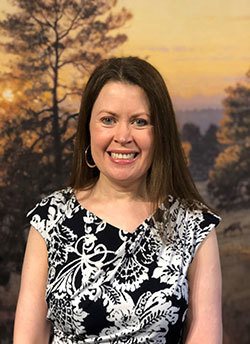 Sherry – Registered Dental Hygienist
Sherry was raised in a small rural town in Southern Missouri. She began her career in dentistry as a dental hygiene assistant in 2000. In 2004, she received her Bachelor of Science Degree in dental hygiene from the University of Missouri-Kansas City School of Dentistry. Sherry and her husband, Wayne, moved to the island of Maui in 2008. They have also lived in Colorado. In 2018, they moved to the Island of Hawaii. Sherry's husband is a boat captain and scuba instructor, so Hawaii is the perfect place for them. Sherry takes pride in being a thorough, but gentle, hygienist. Patient comfort is always her top priority. She enjoys getting to know her patients and building trusting relationships with them. When outside the office, Sherry enjoys cooking, exercising, watching sunsets, and hanging out with her husband and two fur babies, Stella Rose and Prince Pudgy.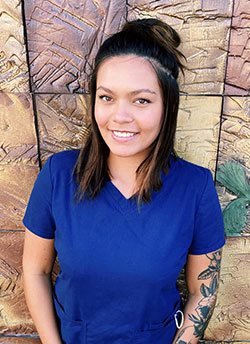 Leila – Dental Assistant
Leila moved to the mainland at 17 to finish high school. While finishing high school, she picked up a trade in dental assisting. Working in her campus's dental office and at two other internships, she was also finishing her classes part time at night school. After graduating in August of 2019 and earning her certifications, she made her way back to Hawai'i in December. Now, Leila is a new member of Tropical Smiles Dental, learning and growing with an amazing team.
If Leila is not at work, she is most likely at the beach with her two sons, Ka'eo and Hau'oli, or at home watching AHS on Netflix.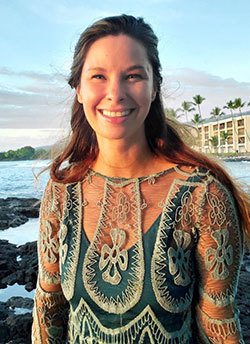 Rebecca – Dental Assistant
Rebecca visited the Big Island for the first time as a volunteer in July 2018. She picked mac nuts in Captain Cook for three weeks, fell in love with island life and then officially said goodbye to her life in Chicago. Rebecca started as a dental assistant in January 2019 – this work has been the focal point of her livelihood. Rebecca loves helping people feel good about their smiles and takes pride in working for the #1 dentist in West Hawaii. When Rebecca is not at Tropical Smiles Dental she is chasing the perfect sunset along the Kona Coast and catching every wave she can.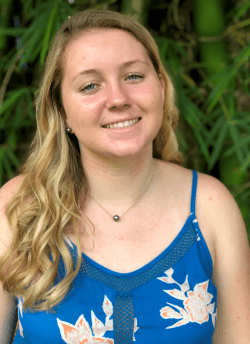 Genevieve – Dental Assistant
Genevieve is a 2020 Graduate of Konawaena High School. While a Senior at Konawaena H.S. she made the decision to enroll in the Hawaii School of Dental Arts for the Dental Assistant program. Genevieve, "Genna", excelled in this program and graduated at the top of her class. Genna is very dedicated to her new position as a Dental Assistant and could not be more excited to be starting her dental career with Dr. Nitta and the Tropical Smiles team.
Genna is born and raised in Kona, Hawaii and when she is not working, she enjoys going to the beach, playing with her dogs and spending time with her friends and family.