Tropical Smiles Dental has an incredible team of individuals who all make it their goal to provide the best comprehensive dental care in Kailua Kona, Hawaii. They love to work together with Dr. Melissa M. Nitta to give every patient the healthy and happy smile they need to feel confident about themselves. To get an idea of our incredible staff, read some of their biographies below! Or even better, call our office today at 808-329-1715 to schedule an appointment with our dentist and her team!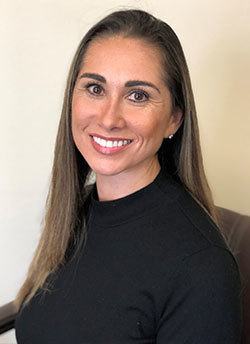 Sherry – RDA & Practice Manager
Sherry joined Dr. Nitta's team in 2010 and has been a dental assistant for over 23 years. Sherry is very dedicated to caring for you and making sure you receive the best, highest quality dentistry possible.Sherry was born and raised here in Kona. She has four amazing kids and loves taking family vacations! In her spare time, she enjoys cooking, gardening, camping, and hanging out with family and friends, watching football. Sherry is very active with her son's sports, and most importantly, she is a 12th man for the Seattle Seahawks!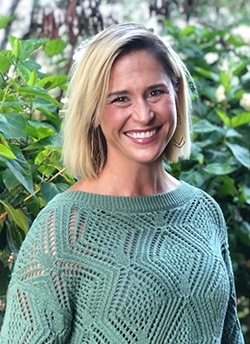 Stephanie – Scheduling Coordinator
Although born and raised in Minnesota, Stephanie has been coming out the Big Island yearly with her family since 1996. Traveling full time with her husband for his job as a Journeyman lineman has brought her to live in many places, including Iowa, Wisconsin, Nebraska, Nevada, Oahu, Southern California and most recently, Northern California.After living for a year on Oahu, it had been her and her husband's dream to move full time to the Kona area. They moved here in November 2020 and are enjoying every moment. When not at work, Stephanie enjoys hiking, cooking, playing with her two dogs, going to the beach and traveling with her husband.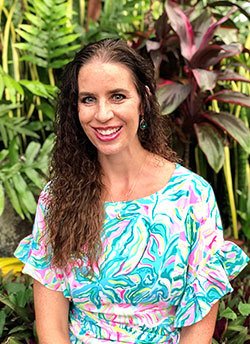 Angel – Registered Dental Hygienist
Angel is from a small rural town in northern Wyoming. She graduating from Northwest College in Powell, Wyoming, in 1996 with an Associate of Science degree, and from the University of South Dakota in Vermillion in 1999 with an Associate of Science degree in dental hygiene. She has 21 years of clinical practice experience as a dental hygienist. Angel is known for being a kind, thorough and gentle hygienist, and she enjoys getting to know her patients!
Angel just moved to Kailua-Kona from Wyoming with her husband Carl, and electrical contractor, and their two daughters, Gabrielle and Angelina. She enjoys the warm, inviting weather of Hawaii and the ocean! She loves to go running, weight lifting, anything active outdoors and going to the beach with her family. Angel is very excited to be here in Kona and to be a member of Dr. Nitta's amazing team!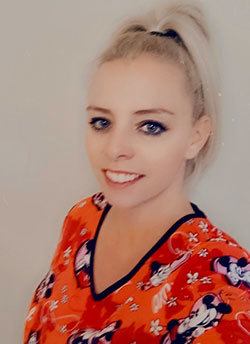 Dixie – Dental Assistant
Dixie grew up in Boise, Idahao, and has been a dental assistant for over 18 years. In 2009, she moved to Oahu, where she met her husband, and they now have five amazing kids. In 2015, they moved to the Big Island.
Dixie enjoys going on vacations and getting back to Idaho and Oregon to spend time with her family. She and her husband also enjoy relaxing on the beach and spending time with their baby girl, Khalessi (their dog). However, during football season you will find her watching her dem boys! She is a die-hard Dallas Cowboys fan!!