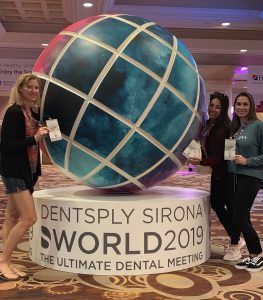 Within the office and without, our team looks for fun things to do together. Our team spends time together going to ADA conventions where we can all receive additional training in OSHA, HIPAA or CPR. We also attend conferences to find out more ways our office can improve our services and our ability to provide quality care. And when the NFL season starts, you'll find some very dedicated fans to each of their sports teams at our office.
Continuing Education
Each year Dr. Melissa M. Nitta and her team attend several continuing education courses to learn how to be better clinicians and communicators and, of course, to have some dental-related FUN!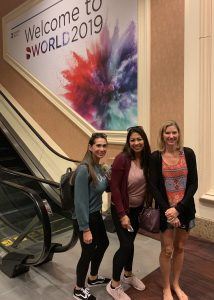 The most recent event we attended was in early October in Las Vegas at Dentsply Sirona World – The Ultimate Dental Meeting. Sirona World education is centered on the leading edge of technology. The technology that is now available for dentists, hygienists, laboratory technicians and patients is changing how we do dentistry every day. This technology will improve procedures and their outcome and will positively impact the patient experience.
We refueled our minds, bodies and souls at this event and are excited to bring these concepts back to the Big Island for our patients to enjoy!
---